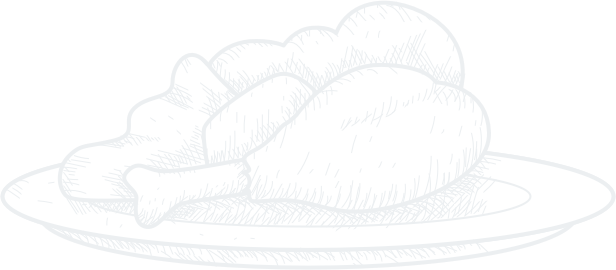 Villa D'oro At Home
The Comfort
Of Home
Due to popular demand, the taste of Villa Doro's exceptional Mediterranean flavours can now be enjoyed in the comfort of your own home, as fresh, authentic take away meals which are available for either pick up or delivery.
Pick up available: Thursday to Saturday.
Delivery service: Thursday to Saturday ($10 Austinmer to Albion Park/Shell Cove)
Order via Facebook, Instagram or text 0415 455 555. Order required the day before.
 Menu
Choose Your 'At Home' Experience

Lasagna | Vegetarian Lasagna – $35 PER TRAY
Gluten Free $40 | Single $10
RICOTTA & SPINACH CANNELLONI | MEAT CANNELLONI – $35 PER TRAY
Single $10
Gnocchi (Gluten Free Available) – $40 per tray
$25 medium | $15 single
Sauces: Napoletana, Bolognese, Boscaiola or Butter & Sage
Fettuccine Boscaiola – $40 PER TRAY
$25 medium | $15 single
Spaghetti With Prawns – $40 PER TRAY
$25 medium | $15 single
Sauces: Garlic, Olive oil, Rocket or Napoletana
Ravioli Boscaiola – $40 per tray
$25 medium | $15 single
Penne with sautéed home made salami – $40 per tray
$25 medium | $15 single
Pumpkin Ravioli – $30 per tray
10 ravioli with goats cheese, fresh sage & burnt butter
Veal Scallopini – 6 Slices – $45 | 10 Slices – $65
with mushrooms
Chicken Scallopini – 6 Slices – $30 | 10 Slices – $45
with our signature creamy honey soy sauce
HERB CRUSTED PREMIUM LAMB CUTLES – 6  – $45 | 10 – $65
with a red wine & port jus (on side)
Chicken Parmigiana – 4 slices – $30 | $8 single
Eggplant Parmigiana – 6 slices – $25 | $5 single
Arancini – $2.50 each | $3 Gluten Free
Roasted Potatoes
$35 large | $20 medium
GREEK SALAD – $25 per tray
$15 medium

Nutella Mousse
$15 medium | $20 large
Sticky Date Pudding – $15
Chocolate & Vanilla Custard Sponge Torte – $15