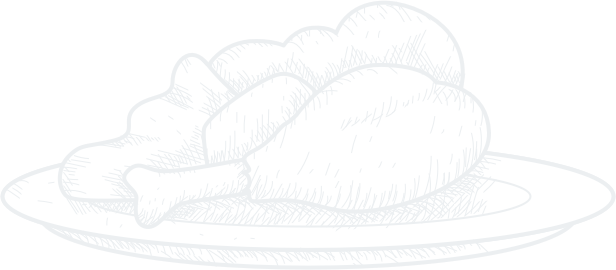 Catering
Food For
Any Occasion
For off-site events and celebrations, Villa D'oro's renowned Mediterranean flavours can be provided for all types of events outside our venue. Let our team work with you to create a tailored menu from our delectable range of food options, all served with typical Villa D'oro flair.
Menu
Choosing Your Catering Experience

Puff pastry parcels – $2.50
filled with ricotta and feta
Puff pastry parcels – $2
Savoury mince
Noodle boxes filled with vegetable fried rice & chicken strips tossed in honey & soy – $6.00
Veal scallopini – $5 each | 10 for $45
with mushrooms and white wine
Chicken scallopini – $4 each | 10 for $40
with our signature sauce of soy, honey and reduced cream
HERB CRUSTED PREMIUM LAMB CUTLETS – $6 EACH
Salt and pepper calamari – $2
Salt and pepper prawns – $2.50
Grilled tenderloin of beef (200gms) – $18
served with a variety of sauces
VEAL & PORK MEATBALLS – $2.50
served with our famous fresh tomato sauce
Tray of Roasted potatoes – $35
with rosemary and garlic
Tray of Roasted vegetables – $30

Lasagna – $30
Beef or Vegetarian (Gluten Free – $35)
Cannelloni – $30
Ricotta & Spinach or Meat
Penne 
with homemade salami & creamy tomato sauce
Large ravioli – $35
filled with butternut pumpkin, burnt butter and sage
 Fresh egg fettuccini – $35
with a creamy bacon and mushroom sauce
Fresh homemade spaghetti WITH PRAWNS – $35
Sauces: Napoletana or Rocket, Olive oil, Garlic and chili
home made Gnocchi – $35
Sauces: Napoletana, Bolgonese, Boscaiola or Butter & Sage 
SINGLE SERVES $12 | MEDIUM $20

Fresh peeled king prawns – $3
Smoked salmon – $2.50
with extra virgin olive oil
Smoked salmon sliders – $4
with cream cheese
Grilled chorizo sliders – $4
Slow cooked pork sliders – $4
basted with soy and honey
Beef burgers sliders – $4
with homemade tomato salsa
Cured Parma ham sliders – $4
with provolone cheese

Large white square trays – serve 20+ people
Seafood platter – $280
of fresh peeled king prawns, oysters, smoked salmon and scampi
Mixed Italian antipasto – $120
of cured meats, cheeses and marinated vegetables and crusty bread
Rocket salad – $30
with balsamic, extra virgin olive oil with parmesan
Traditional Greek salad – $45
Pumkin Salad – $45
with baby spinach, fresh beetroot, baked cubed pumpkin, goat cheese (or Danish feta) and roasted pinenuts
pumpkin salad – $50
with quinoa with feta, baked pumpkin and baby Roma tomatoes
Caprese salad – $50

baby bocconncini, baby Roma tomatoes, extra virgin olive oil and fresh basil
Italian potato salad – $40
Please note that prices are for pick-up only. If you require the food dropped off hot and ready to eat, please add 20% to the total cost of food.
contact Form
Treat Your Guests With a Feast